5 Reasons To Sell This Fall
1. Demand Is Strong
The latest Buyer Traffic Report from the National Association of Realtors (NAR) shows that buyer demand remains very strong throughout the vast majority of the country. These buyers are ready, willing, and able to purchase… and are in the market right now! More often than not, multiple buyers are competing with each other to buy a home.
2. There Is Less Competition Now
Housing inventory is still under the 6-month supply that is needed for a normal housing market.
This means that, in the majority of the country, there are not enough homes for sale to satisfy the number of buyers in the market. This is good news for homeowners who have gained equity as their home values have increased. However, additional inventory could be coming to the market soon.
3. The Process Will Be Quicker
Today's competitive environment has forced buyers to do all they can to stand out from the crowd, including getting pre-approved for their mortgage financing. This makes the entire selling process much faster and much simpler as buyers know exactly what they can afford before home shopping. According to Ellie Mae's latest Origination Insights Report, the time to close a loan has dropped to 43 days, after seeing a 12-month high of 48 days in January.
4. There Will Never Be a Better Time to Move Up
If your next move will be into a premium or luxury home, now is the time to move-up! The inventory of homes for sale at these higher price ranges has forced these markets into a buyer's market. This means that if you are planning on selling a starter or trade-up home, your home will sell quickly AND you'll be able to find a premium home to call your own!
5. It's Time to Move on With Your Life
Look at the reason you decided to sell in the first place and determine whether it is worth waiting. Is money more important than being with family? Is money more important than your health? Is money more important than having the freedom to go on with your life the way you think you should?
In Local News...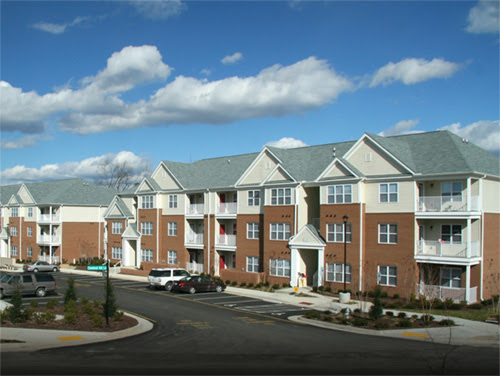 Ames City Council Discusses Rental Moratorium
Ames City Council is discussing a temporary rental moratorium that would put a freeze on rental permits for 6 months. This moratorium would affect both buyers and sellers.
Follow these article links to learn more!
Ames Tribune
Iowa State Daily
Local Trick or Treat Times
10/21 (

5:00pm - 7:00pm

)
Hickory Grove Park's Trick-or-Treat Night
at Breezy Bay Campground
10/26 (

5:00pm - 6:30pm

)
Nevada (Downtown Only) Trick-or-Treat
10/31 (

5:30pm - 6:30pm

)
Nevada (Citywide) Trick-or-Treat
Ames (Citywide) Trick-or-Treat
8 Simple Ways to Decorate Your Home for Fall
1. Celebrate shorter days:
Even to the most dedicated fall enthusiasts, it's hard to argue that the earlier sunset is anything but a bummer. But you can turn that around and light candles at dusk. Enjoy candlelight dinners, or simply burn some fall-scented candles when you're done for the day.
2. Display fantastic foliage:
When Mother Nature starts putting on her big show, take advantage of those brilliantly colored leaves and display branches of them in big glass vases. You can also try lining a mantel or porch railing or interweaving them between the arms of a chandelier.
3. Get cozy with style:
Now's the time to bring out your chunky knit throws, velvet pillows, and any other accessory in colors that scream fall. These can make a big change in the feel of your rooms (and make everything feel more comfy during autumn's cool evenings).
RE/MAX Concepts Cares Foundation's
October Coat Drive
Help us to provide coats, hats, gloves, hand warmers, blankets, and other outerwear items to local citizens in need.
Local drop off sites:
2714 Aspen Rd., Ames
816 8th St., Boone
Or our office at
1124 6th St., Nevada